Add that personal touch to your tools with our complimentary engraving service.
It's a great way to personalise your own kit or make a gift extra-special, no matter if it's for one valued chef or the whole team.
---

---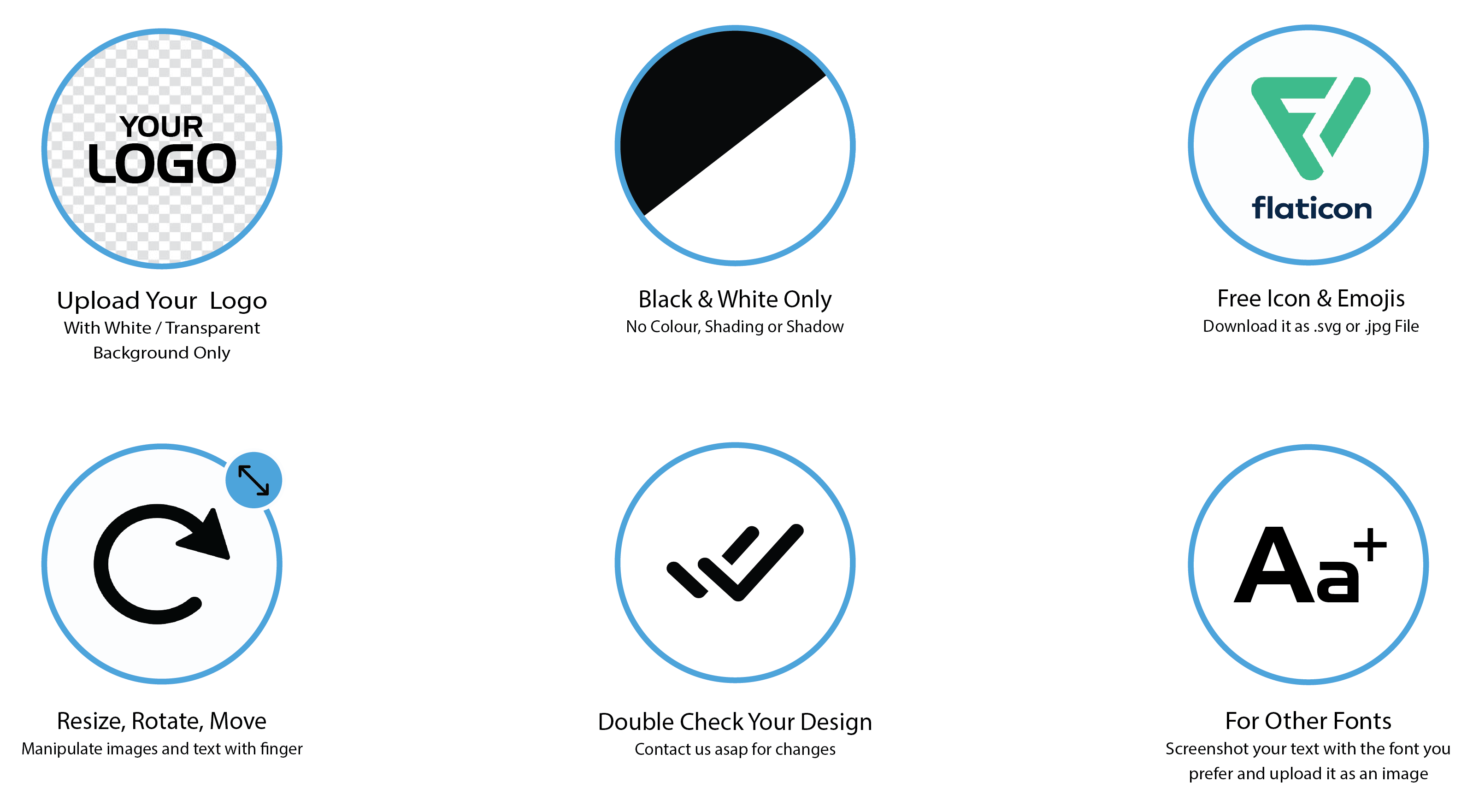 ---

      Each tweezers has two optional engraving areas.
      For larger orders with multiple names you can do a sample here and send us the list of the individual names.

      In Area 1 you can choose just text, just icon, just image or a combination of 3 of them.
        • Logos/Icons for uploading must be on a clear or white background.
        • High quality images are better 
        • keep it simple: no shading, only black & white.
        • Flaticon.com is a great resource for free icons/emojis 
        	  - use the black and white line-drawing versions of the file)
        	  - The .svg format has the most versatility but .jpg/.png is fine too)
        • If you want a font other than our pre-selected fonts 
              - you will need to to type your text into an editor, screenshot it and upload it as an image)
        • Please double check your engraving carefully before submitting! 
        • Once submitted, if you need something changed contact us via WhatsApp or email.
      In Area 2 you can add a text only. If you would like to add icon in area 2, please contact us.
      

      Our engraving design software is very intuitive but here are detailed instructions:
        	• To start with a blank slate by default all engravings are set to No. 
         	• To activate, simply switch to Yes. Then for each relevant area:
         	• Add Logo : Choose one of our pre-selected icons or upload your own. 
        	• You can move, resize and rotate the image as appropriate.
        	• Add Text Area 1/2: Type your text. Choose a font. 
        	• Choose a font size. You can move and rotate the image as appropriate.